After playing in bands for years as the main singer songwriter I've been more focused on writing and production for the last few years.
The last time I played on stage with a band was in 2000. It was broadcast on Radio Scotland as part of the 10th birthday celebration for the Cathouse nightclub in Glasgow. It was the one and only time I performed using my own name, instead of a band name. It felt very strange, yet the world is littered with artists performing as a named individual, even if sometimes that is not their real name. Who knows? Hopefully I'll get back to playing live again in the not too distant future.
My main bands were:
The Outside Edge and then Beyond The Edge in the 1980s
Needful Things in the 1990s
Bibi M in 1999 & 2000
Since then I have only played at a few open mic nights in local bars. Smaller gigs, but the intimacy with the audience is pretty rewarding.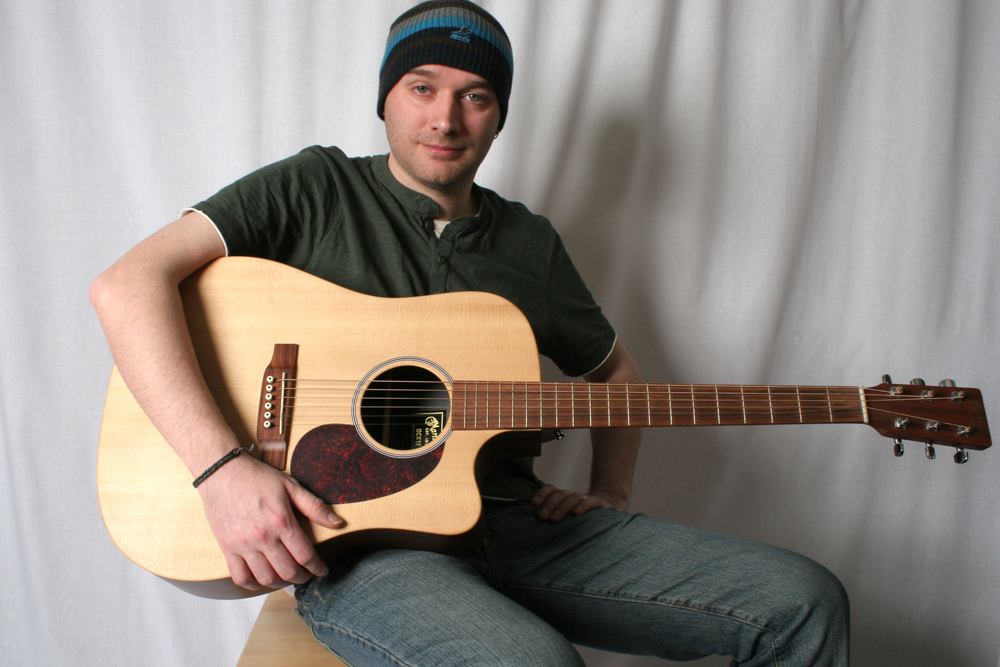 The Outside Edge & Beyond The Edge
A wonderfully hairy folk-rock act first The Outside Edge and then latterly Beyond The  Edge played mostly in the central belt of Scotland. We wrote approximately 40-50 original songs together, of which only a few recordings survive that we know of. On occasion a recording made by one of our fans, or even in one case a studio recording one of our fans had, will turn up. A blast from the past but a very welcome reminder of past adventures.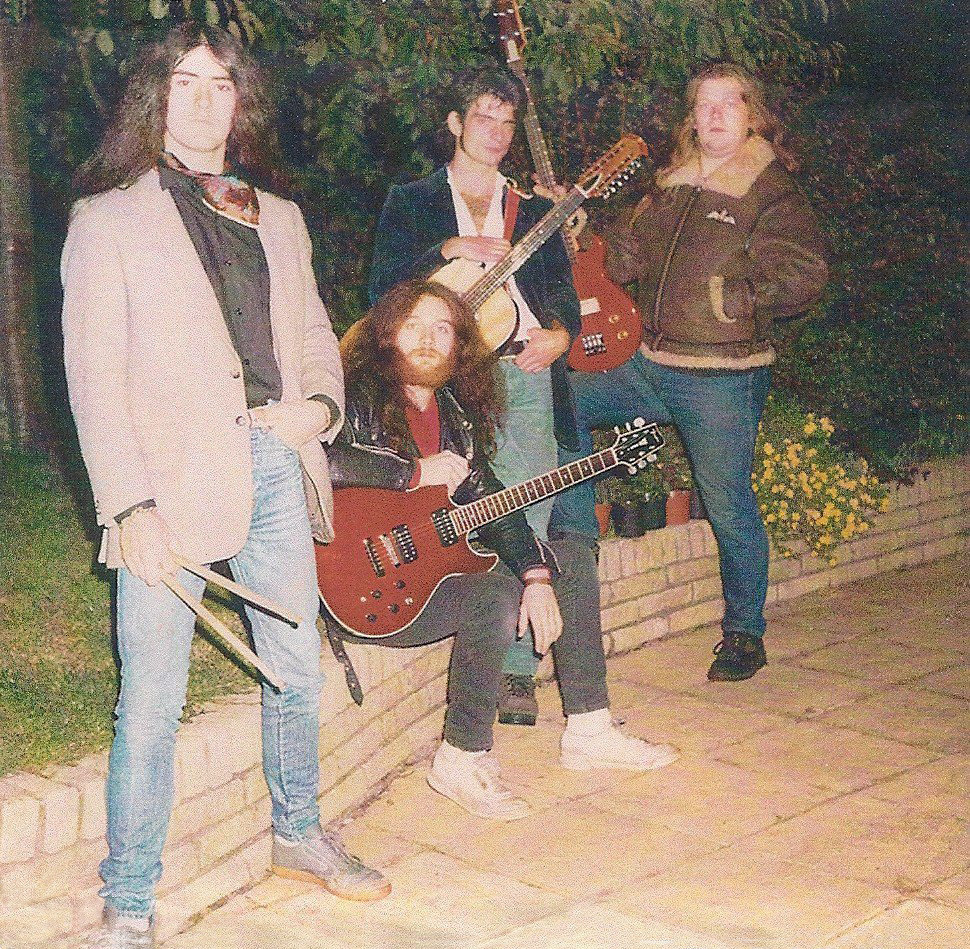 Yes, that's me, sitting on the wall with a guitar, hiding behind a blizzard of hair.
The band line up:
Richard MacDonald – Drums and Percussion
John Thomson (JT) – Bass and Backing Vocals
Cameron Hall-Gardiner – Guitar
John Moxey – Guitar and Lead Vocals
Initially we were managed by friends (thanks go to Tony Gourlay and Jaimie McKee), but after about a year we were picked up by Brian Harris. We recorded about 8 songs in a recording studio. Any other surviving recordings are either of live performances or recorded in rehearsal studios. I'd also like to mention Linda Milne for the very kind help for gigs, rehearsals etc driving us about in her blue van… and to the ever faithful JohnBoy Middleton for his help as our roadie for many, many gigs along with Alan Yule, Ken Mackie, and Paul Jeffery (Jaffa) to name but a few.
Writing With Nicky Langlands
During the early 1990's I wrote and recorded with a talented blues guitarist, Nicky Langlands. We wrote quite a few songs together and played more than a few that we had each written on our own. No matter how much fun it was, the partnership never resulted in any live performances. We wrote approximately 15 songs during that time.
As the 90's progressed I wrote and recorded with Needful Things. We recorded 9 tracks, all originals I had written, with the notable exception of two songs that were written with Nicky Langlands, "Shine" and "Sip My Wine".
We went through a few line up changes. The culprits were:
Steve Greenock  – Drums and Percussion
John Thomson – Bass and Backing Vocals
Ian Forbes – Lead Guitar
Anthea Joice – Backing Vocals
Steve Stewart, then Duncan Murray, then Fiona Colliss (Fifi) – Keyboards
John Moxey – Guitar & Lead Vocals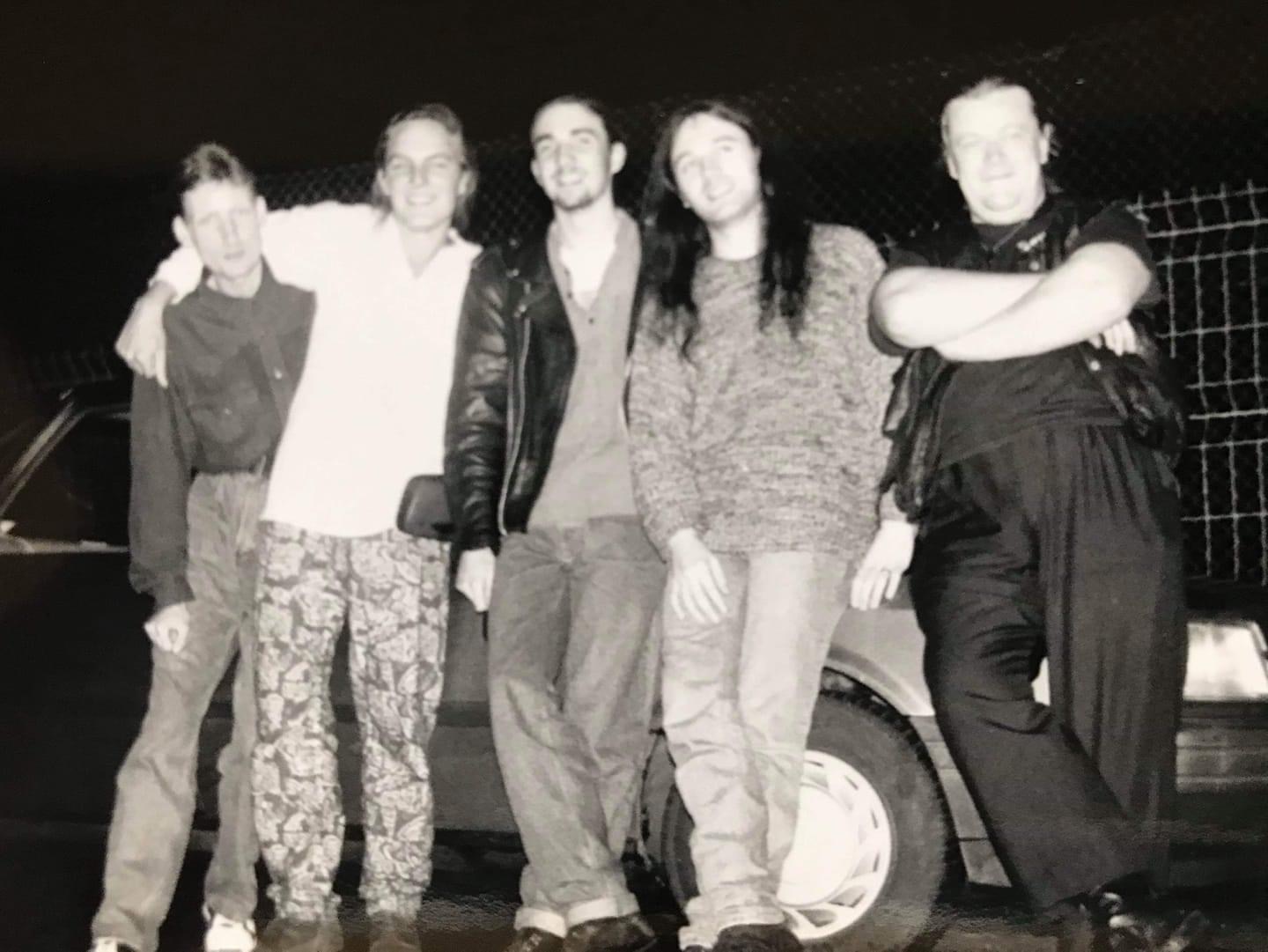 Sadly, JT passed away on 18th March 2015. A much missed and popular big guy. He loved his motorbikes and cars, food, drink, music (especially Pink Floyd and The Who) and his Rickenbacker bass guitar.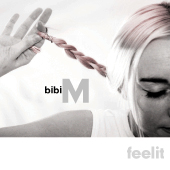 In the early noughties Iworked with Barbara Mathieson, a singer and lyricist from Glasgow. We wrote several songs together and recorded 7 or 8 under the artist name "Bibi M".
Barbara turned up at my home with a collection of lyrics and lots of ideas and together we worked tirelessly on the Bibi M tracks. You can hear some of those recorded in the site archives.
Although we received airplay on BBC Radio 1 we were never to play on stage together as Bibi M.
I've a great bunch of supportive musical friends who always help out with recordings. I have to say thanks to all the many people who have supported my Musical endeavours through the years. There are too numerous names to mention, so just a big thanks to you all!